About Us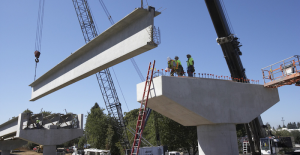 Shining Ray Global Nigeria Limited is a limited liability company incorporated under Allied Matters and Companies Decree of 1990. The Company operates through main divisions namely:
Engineering
Procurement
Construction
Management
VISION STATEMENT
To give timely and quality service with a strong emphasis on best practice.
MISSION STATEMENTS

Our mission is to excel in our field of business. This we hope to realize through:

Consistent delivery of high quality products and services that is fit for the purpose, using cutting edge technology without compromising completion target and standards.
Provision of premium customer service and products with a total commitment to our employees, customers, community and environment.
Commitment to employee development through quality and regular training.
Demonstration of teamwork spirit with emphasis on honesty and integrity.
Detailed analysis of project requirement by utilizing trained and experience personnel with strong emphasis on teamwork.
RESOURCES
Highly motivated, intelligent and dedicated personnel drive the operations of the company. It is the company's strategy to maintain a minimum workforce. Other personnel are engaged as the need arises (project specific).
Intense induction and mandatory new employee safety orientation is conducted as a means to maintain compliance with company standards and statutory requirements. This strategy ensures improved remuneration and maximum utilization of staff potentials.
We undertake regular training and encourage staff professional development, provide journals and correspondences to enable staff keep abreast with development thereby enhancing productivity in the various divisions of the company's operations.
---
See Contact Page for our location addresses.
---