Services

Our services span across the following areas:
GENERAL ENGINEERING 
We offer complete engineering services in:
Civil Engineering.
Water Engineering.
Environmental Engineering.
Fabrication, Assembly and General Maintenance of Equipment. Both (ONSHORE /OFFSHORE).
Labour Contractor (PROVISION OF SERVICE PERSONNEL).
Building and Construction of Barges single and double ramp/Self propel Barges/Tog-Boat and House Boat of all designs.
Oil and Gas Services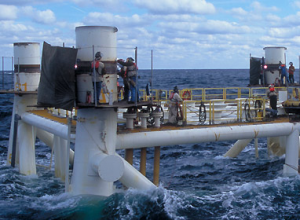 SHINING RAY GLOBAL NIGERIA LIMITED strives to meet the needs of the upstream and downstream industries in the Oil & Gas sector in Nigeria. We provide services in supply of marine, leasing and construction of marine equipment and spare parts, fabrication of cabins, skids and general structural works. We also deals on environmental engineering services, procurement of onshore, offshore rig parts and tools, other engineering services equipment, leasing of trucks, vehicles, heavy duty equipment like barges, Tog boat, house boat trucks etc.
The company owns and maintains a number of light pick up vans. Through a closely monitored relationship with sub-contractors, the company has retained the services of a number of well serviced trailers for haulage of materials to any locations. Each of the company's vehicles is equipped with a radio for prompt communication.
Civil Engineering
We offer complete engineering services in the following areas in conjunction with ESI (Nig.) Ltd.
Geotechnical Engineering
Highway Engineering
Reinforced Concrete Construction
Structural Engineering
Supply and Installation of pumps and ancillaries for water schemes.
---
PROCUREMENT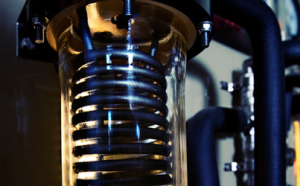 SHINING RAY GLOBAL NIGERIA LIMITED provides our customers with global procurement and contracts services that are unsurpassed in the industry. World-class procurement organizations can reduce a company's purchasing cost base by an average of 8%–12% and deliver additional annual savings of 2%–3%.
We have the right processes, automation tools, market data, volume, and skilled professionals to meet our commitment to our customers: the responsible purchase and safe delivery of quality goods and services, from reliable and diverse suppliers and subcontractors, where they are needed, on time, and at the lowest total cost of ownership.
 We procure  mechanical materials, electrical materials, marine equipment, safety equipment, office furniture and equipment, home furniture, hospital equipment, telecommunication accessories, Radios and other general purpose equipment. Supplies AGO, PMS and engineer oil, industrial chemicals, etc.
---
CONSTRUCTION
Our projects involve the construction of asphaltic and surface dressed roads, the expansion and rehabilitation of existing roads, infrastructure projects and airport runways. We build factories and high rising buildings from start to finish as requested by our clients.
We partner with Isophon-Germany, a leading manufacturer for insulation glass with optimized features in terms of thermal energy conservation as we can deliver special glasses with Ug values of 0.3 W/m2K as well as all insulation glazings with the best heat insulation and added functionality such as sound and attack protection.
---
MANAGEMENT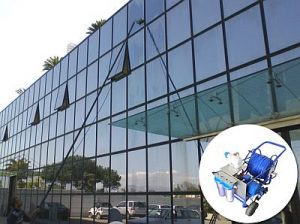 SHINING RAY GLOBAL NIGERIA LIMITED offers complete Facilities management Services, from consultancy to day to day operation. Every project benefits from our expertise, distinctive management approach and our consideration of the broader property implication for our client.
At SHINING RAY GLOBAL NIGERIA LIMITED, we believe that taking care of your facilities management needs enable your company to focus on its core business. Our technology driven offerings enable our clients to focus on their core competencies, consequently extracting optimum value from operations. Superior technology, responsive versatility, and quality performance, ensure reliable and fast turnaround on all our services.
Our Facilities management services are based on modern management practices, time-tested processes, and technology tools that offer a competitive and comprehensive value proposition to customers. We partner with global experts in facility maintenance such as Ionic Systems-Uk (window and glaze wall washing for high rise building), STILH-Holland (customized mowing machine).
We assure our clients a higher return on their assets through time tested scientific and responsible approach to facilities maintenance and management.